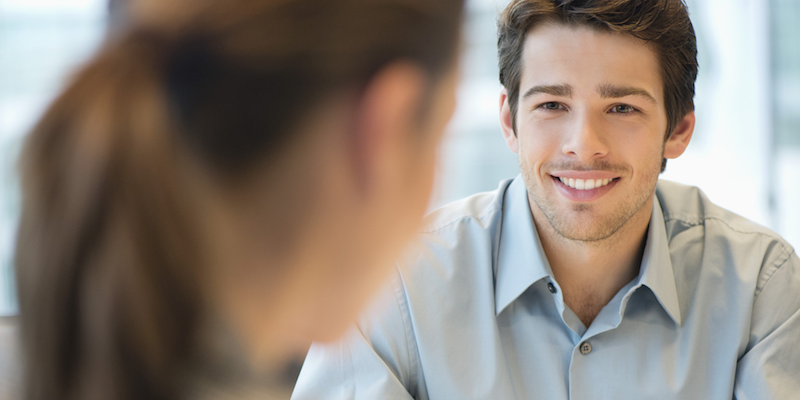 Around the world billions of people are trying to have conversations with God. Some want to talk with Him about health and healing. For others, the topic is "dates and mates." Wealth, power and fame are high on the list of hits.
God's Conversation
God wants to talk with people even more than they want to talk to Him. But He has a different topic in mind: life. We might say that God has in mind one conversation. The form and details will be different, but God wants to talk with people about life.
God Wants to Help Us Find Life
One day Jesus sat by a well and asked a woman drawing water for a drink and began a conversation about water. The water he had to give, Jesus said, was so rich in the essence of life that whoever drank of it would never never be thirsty again. So vital was this water that it would well up into eternal life itself. Some water!
God Wants to Help Us Live Life
On another occasion Jesus pointed out that people work daily for food that spoils, but in him they could find a bread that would never spoil. So rich was it that whoever ate of it wold never be hunger again. It was another conversation about life. "I am the bread of life," he said. It was the kind of shocking claim that could be made only by one who was either a fraud, a lunatic, or someone who truly was who he claimed to be.
To an old man, he said, "You must be born again," explaining that although human life ebbs away day by day the new life that is born through the power of the Spirit will last forever.
(more…)
Do you serve in a "difficult place" for ministry? A place where the work is hard and progress slow?
"This is a difficult place, Pastor," someone says, "People do not respond easily here."  The conversation that follows is about a list of things that make this place "difficult," a "hard place" for the work of the gospel.
It's true. There are hard places, but not always for the reasons we have in mind. Jesus went to some hard places, and he explained the problem to his disciples.
Then he began to denounce the cities where most of his mighty works had been done, because they did not repent.  "Woe to you, Chorazin! Woe to you, Bethsaida! For if the mighty works done in you had been done in Tyre and Sidon, they would have repented long ago in sackcloth and ashes."  (Matthew 11:20-21)
In the very place where he had done "most of his mighty works" he had been rejected. Definitely a difficult place!
How about Damascus, where the Apostle Paul had to escape from the city in a basket lowered over the wall? Or how about Jerusalem, where Herod had James put to death by the sword? Difficult place, Jerusalem . . . in those days.
Where, then, are the "easy places?"
Where are the places where people are rushing toward salvation in such great volume that the workers there are overwhelmed. Occasionally we hear of such times and places of the Spirit's working, but these is not most places and not most times. And most of God's servants spend a lot of their time in the "difficult places."
Opportunity in Difficult Places?